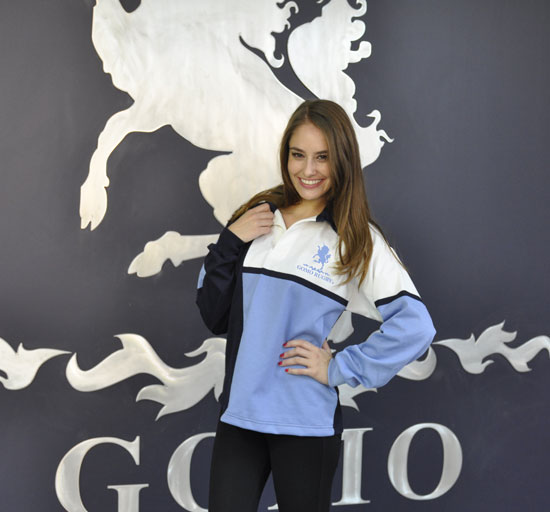 A LITTLE ABOUT GOMO RUGBY
First established in 2000, GOMORUGBY has been supplying high quality products all over Australia. We are a proudly Australian made company that above all else values quality and flexibility.
GOMORUGBY aims to create clothing that's truly customisable and something anyone would surely want to wear! For this purpose, our apparel are made with the highest quality fabrics, and furthermore designed to your specifications. For instance: we offer a great variety of design options to schools for Year 12 memorabilia; such as jackets, jerseys, and polo shirts. There is no limit to creating your brand or memories except for your imagination.
GOMORUGBY designers are simultaneously able to translate your ideas into reality as well as express flexibility to your needs. You can choose any design from our gallery, or similarly, you can create your own exciting design specific to you. Here at GOMORUGBY, we go the distance!  
AFTER, AFTERWARD, BEFORE, THEN, ONCE. WOOCOMMERCE. NEXT, LAST, AT LAST. AT LENGTH, FIRST, SECOND, ETC.
At first, formerly, rarely, usually. Another, finally, soon, meanwhile. At the same time, for a minute, hour, day, etc. During the morning, day, week, etc., most important. Later, ordinarily, to begin with, afterwards. Generally, in order to, subsequently. Previously, in the meantime, immediately, eventually. Concurrently, simultaneously. Woocommerce.
AT THE LEFT, AT THE RIGHT, IN THE CENTER, ON THE SIDE.
ALONG THE EDGE, ON TOP, BELOW, BENEATH, UNDER, AROUND, ABOVE, OVER, STRAIGHT AHEAD, AT THE TOP. AT THE BOTTOM. SURROUNDING, OPPOSITE. AT THE REAR, AT THE FRONT, IN FRONT OF. BESIDE, BEHIND. NEXT TO, NEARBY. IN THE DISTANCE, BEYOND, IN THE FOREFRONT, IN THE FOREGROUND, WITHIN SIGHT. OUT OF SIGHT, ACROSS, UNDER, NEARER, ADJACENT, IN THE BACKGROUND. WOOCOMMERCE.
CUSTOM HEADING ELEMENT
Bomaderry High
"Excellent Customer Service, at KENT RUGBY and they have been the most accommodating. They come out to the College to talk with the Jersey committee, left sample jerseys and swatches of material. He has promptly responded to phone calls and emails." Class of 2018
St. Dominics College
"Very satisfied with the service and delivery time, the changes were made quickly and everything went well. The quality of the garment is great value for money." Class of 2018
Carlingford High
"Carlingford High is delighted with the jersey provided by GOMO RUGBY and I wish to thank you for your prompt and efficient service. We found you customer service to be outstanding. All our queries were responded to promptly and effectively and there were no problems dealing with the two of us. The delivery time was as stated and quality of the jerseys is very good reflecting excellent value for money." Class of 2017
Castle Hill High
"Thank you so much for your efforts with our jerseys. They look great and the kids are so happy with them as are the teachers. Thank you for meeting all deadlines, being so easy to work with, and making such a quality product." Class of 2017
Danebank Girls High School
Danebank has been dealing with GOMO RUGBY for many years now. GOMO RUGBY is always professional, punctual, and polite and nothing is too much trouble. Excellent production and delivery times, provided orders are placed in ample time. If they says production and delivery will take 4 – 6 weeks then that's exactly what it is and he kept me informed along the way. No issues thus far they are mad durable materials and true to life colours. " Class of 2016
East Doncaster
"We are so happy with them and thank you for the hard work that you did to get them to us so quickly! They are so warm, the fabric is awesome and they look so great! We can't thank you enough and really appreciate everything that you've done". Class of 2016
Domremy College
A big THANK YOU to yourself for the seamless process. The time you spent with the leaders explaining and finalizing the jackets was so appreciated. The whole school community is so impressed with the jackets." Class 2015