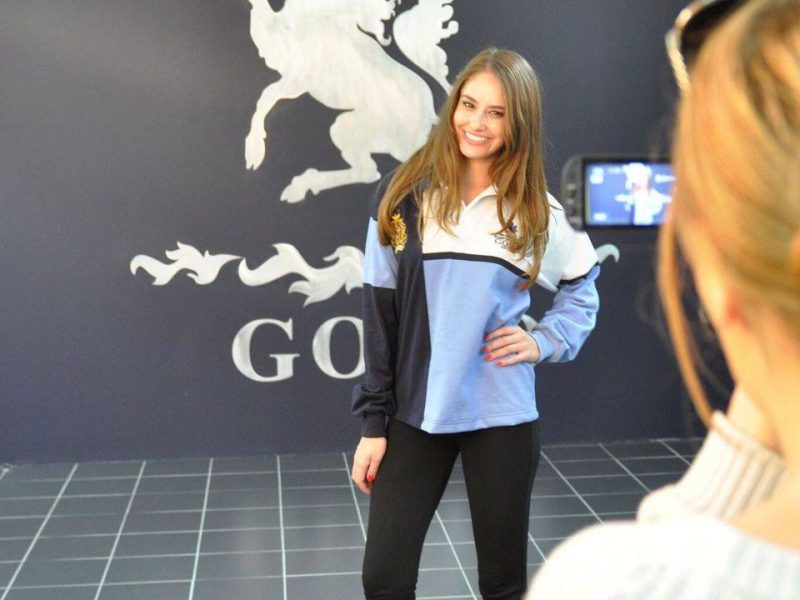 Our GOMORUGBY jerseys are one of our most popular styles for senior commemorative apparel. The jerseys are made in Australia, we knit the fabrics in house using our two industrial circular knitting machines in our Sydney factory.
The process begins with selecting the designs and colours. We then knit the fabric at our Sydney factory using a poly cotton blend of yarn. The garment is made and finished in the same factory ensuring a quick turnaround. This also allows us to oversee every step of the garment creating process thus ensuring that we maintain high quality. This is a major advantage of having Australian made garments.
Traditionally jerseys were made of 100% cotton. These all cotton jerseys proved to be unsuitable because cotton has the tendency to absorb water becoming heavy and uncomfortable. They were also prone to shrinkage. With the advances in technology, a polyester cotton blend was developed. This blend is known as poly cotton and it is now preferred in the industry because of its increased durability and comfort. Poly cotton yarn provides the best of both worlds!
Our circular knitting machines allow us to utilise a fully automated knitting process. Our fabrics have a more even texture, with perfectly matching colours and are firmly knitted for increased durability. This Australian based automated process allows for a fast turn over so the garment is delivered within a reasonable time without compromising the quality.
Once the fabric is knitted, our dedicated team of seamstresses will assemble the jerseys adding any embellishments that were chosen in the design process. Every garment that leaves our Sydney factory is checked to ensure that the high GOMORUGBY quality is maintained. Because our jerseys are Australian made this gives the advantage of fast production and delivery.
At GOMORUGBY, we strive to use the best quality materials to make the highest quality jerseys to suit your needs.